ANY Developer, Platform , Application
Give life to your digital ambitions first and foremost with Azure and .NET development. Build powerful and scalable applications that push the standard. Discover the code behind progress and bring your ideas to life with Azure! Thanks to Full Stack, Web and Mobile development, Ventigrate can guide you in your next steps.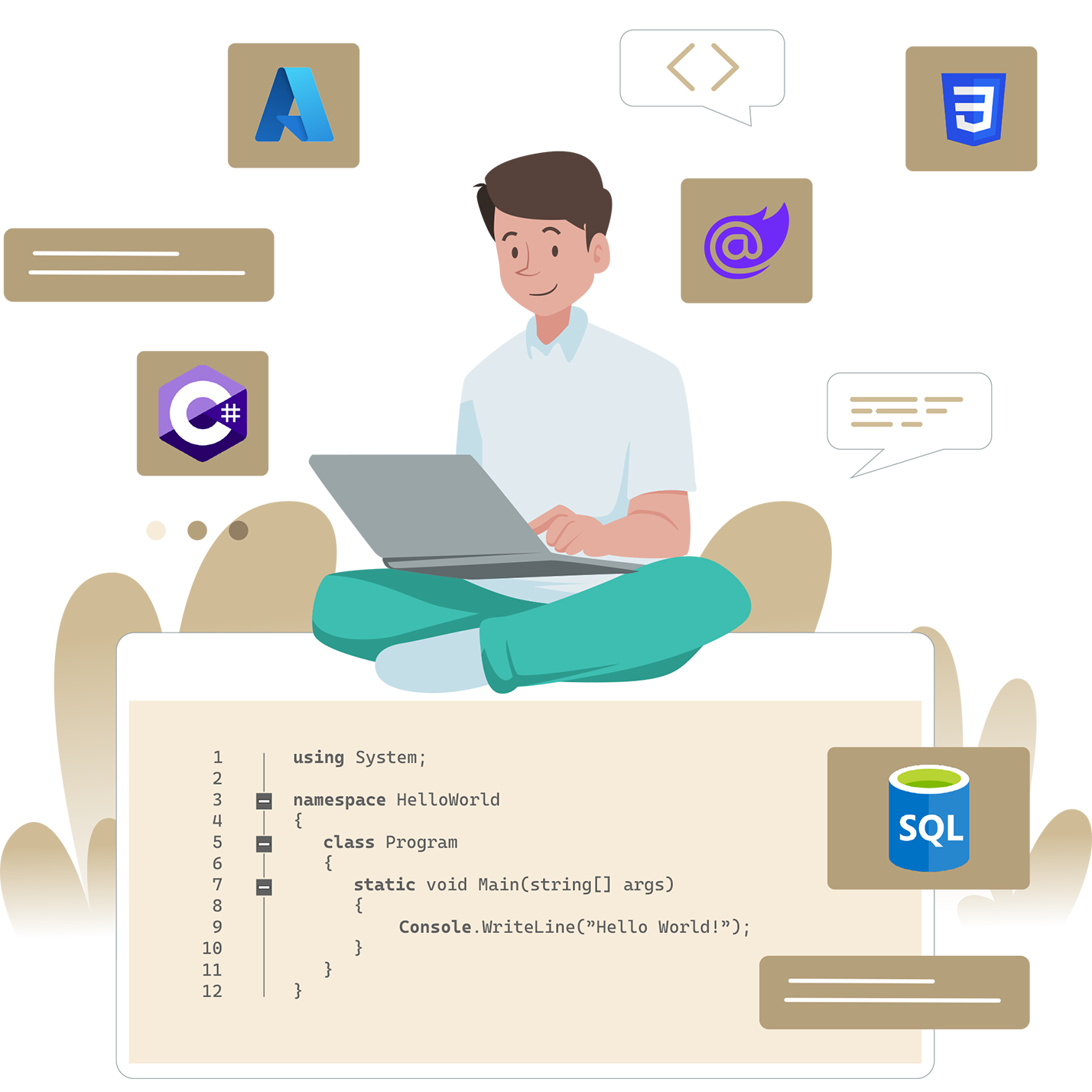 UNMATCHED AZURE AND FULL STACK DEVELOPMENT SERVICES
AZURE DEVELOPMENT
WHAT IS OUR STRENGTH?
Enter the dynamic world of technological advancement with our unmatched Azure and Full Stack Development services. First, innovation is brought to life, using the power of Azure to create solid and scalable software solutions. Our Full Stack Development expertise brings the complete picture together, in addition with seamless integration of front-end and back-end functionalities, so that your applications excel in both performance and user experience.
Whether it's complex web applications, e-commerce platforms or mission-critical systems, we guarantee a holistic approach that transforms your vision into digital reality. Thanks to our in-depth knowledge of the latest tools and technologies, we take your project from concept to fully functioning reality. Our team of expert developers ensures smooth interactions, streamlined processes and a progressive approach to software development.
Rely on our proven track record of delivering innovative Azure and Full Stack Development solutions that propel your business to new heights. Therefore, your success is our driver and we are proud to be your partner in digital growth. Together, we are creating the future of technology.
DISCOVER SOME OF THE KEY COMPONENTS WITHIN AZURE DEVELOPMENT
THE TOOLBOX
DISCOVER SOME OF THE KEY COMPONENTS WITHIN AZURE DEVELOPMENT
THE TOOLBOX
ALSO CHECK OUT OUR OTHER PILLARS
EXPERTISE